Grayslake Central High School
English Department
We, the teachers of Grayslake Central High School's English Department, challenge our students to grow as skilled communicators, critical readers, and increasingly independent learners. Equally important is our commitment to fostering students' confidence, integrity, and responsibility, encouraging them to use their voices to participate meaningfully in the world.
Reading is an exercise in empathy; an exercise in walking in someone else's shoes for a while.
Malorie Blackman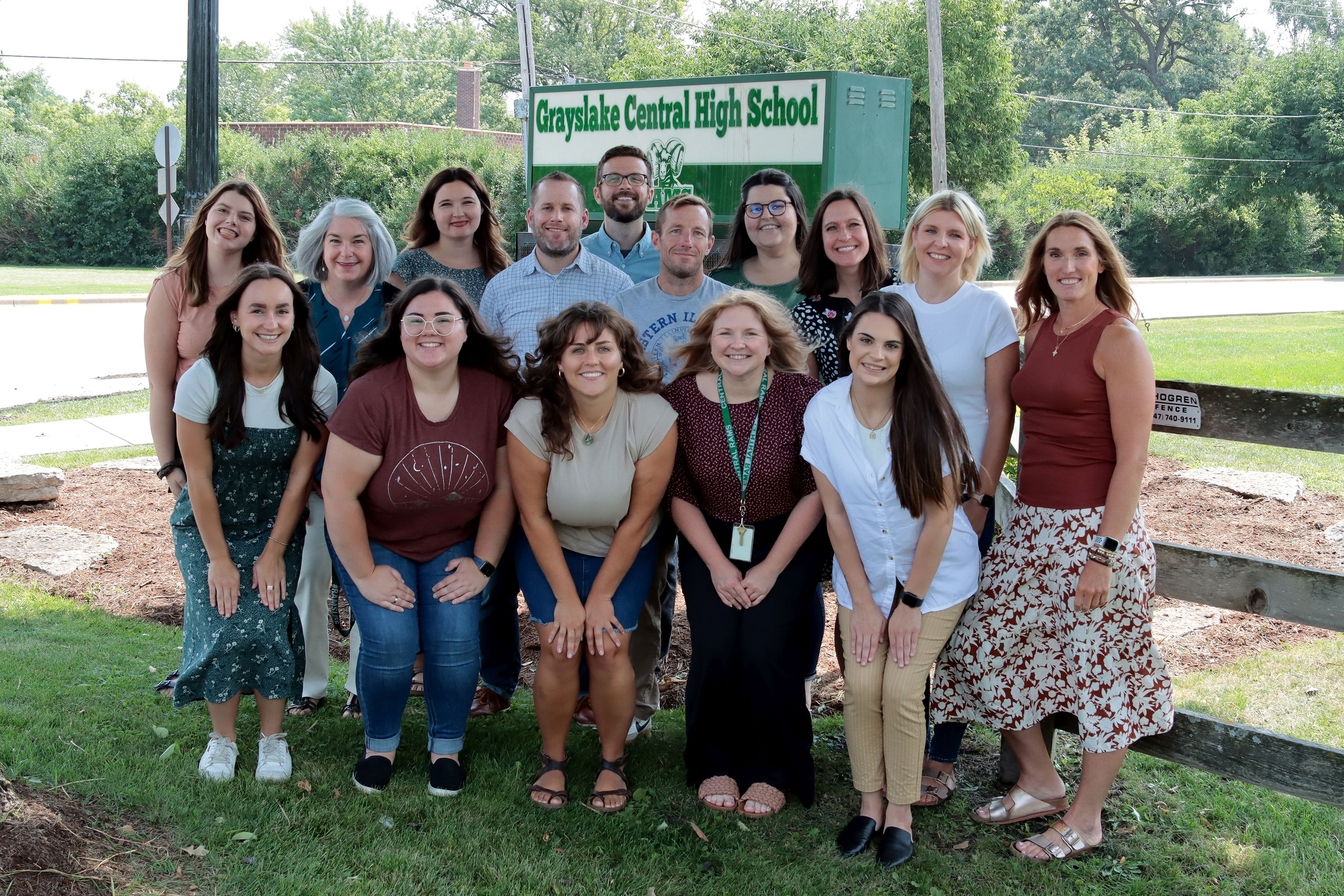 Top Row (left to right): Taylor Edwards, Heather Fee-Alvarez, Ellie Ryan, Tom Hamilton, Jeff Barry, Chris Palmer, Maureen Ritter, Melissa Thurlwell, Stephanie Kischuk, and Arian Colton. Bottom Row (left to right): Mackenzie Stephens, Lauren Tracy, Nina Cavender, Victoria Lobb, and Gabbi Kelly. Not pictured: Sarah Lester.